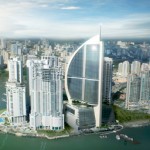 La revista Forbes recomienda viajar a Panamá
By The Reporter News January 30, 2012 (No)
En enero de 2012 el NY Times ponía a Panamá de Nro 1 en la lista de destinos a visitar, ahora la prestigiosa revista Forbes dice que además somos un destino de lujo y recomienda hoteles, restaurantes, el próximo museo Ghery, el Casco Viejo y hasta enotecas. Como Festival Internacional de Cine, estamos orgullosos de […]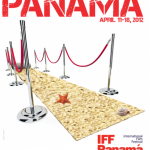 1rst Annual International Film Festival of PANAMA
By The Reporter News September 23, 2011 (No)
Panama will inaugurate its First International Film Festival in April 2012 which will receive 150 journalists and movie stars from all over the world. The IFF Panama will have a creative advisory board led by Panamanian filmmakers and people from the local entertainment industry. At the same time, the board will have the privilege of […]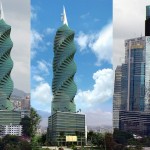 The Revolution Tower Panama
By The Reporter News September 13, 2011 (No)
The Revolution Tower is an unforgettable icon in the heart of Panama City's Banking and Business district. This commercial tower offers units of 2000 to 6500 square meters, with private, secure working areas and superb views of the ocean and glittering city lights. Offices, meeting and video conference rooms are fully furnished and equipped with […]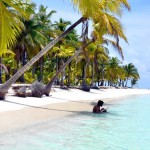 Panama – Taking the pirates' route from Colombia to the San Blas Islands
By The Reporter News September 7, 2011 (No)
FAIR ISLES Lounging in the San Blas shallows At half-past nine in the morning the San Blas Islands, clustered off the coast of Panama, almost shine like found gems. Like lost doubloons. Like Caribbean treasure. We've been out to sea for three days, and while it's a yacht we're on and not a privateer, the […]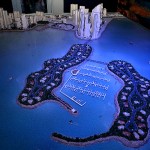 Artificial Islands Dubai Style in Panama
By The Reporter News May 28, 2011 (No)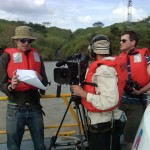 National Geographic Documentary on Panama Canal Expansion
By The Reporter News May 21, 2011 (No)
On the first week of february, 2011 a crew from Windfall Films from London, came to Panama to film the progress on the expansion of the Panama Canal. This clips will be used for a National Geographic TV series called Big Bigger Biggest. GP Productions assisted this crew during their stay in Panama.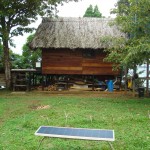 Panama Film Locations
By The Reporter News December 5, 2010 (No)
Welcome to GP Productions. We offer fixer/ coordination services and locations for your film and video productions. Please contact us to request password for our Panama Location Photoalbums link
Shooting "Panama Fever"
By The Reporter News October 16, 2010 (No)
Alison Saunders, Managing Director of Blue Waters Productions of Barbados shot the pilot to her documentary "Panama Fever: A West Indian Journey." The documentary, which the pilot hopes to portray, will examine the experience os West indians who build teh Canal and their descendents in Panama and the Caribbean. Saunders hopes that the pilot will […]
Protected: Panama Film and Video Locations Album
By The Reporter News September 5, 2010 (No)
There is no excerpt because this is a protected post.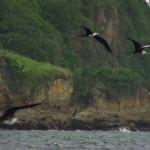 Panama Natural Video Scenery
By The Reporter News August 21, 2010 (No)
Panama's rich natural scenery of Flora and Fauna. Some examples of location and video production available in Panama