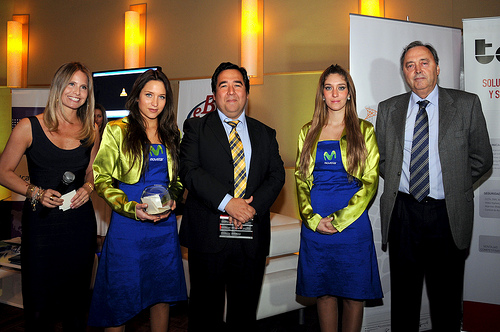 Especialistas en Fotografia para Eventos Corporativos
Los fotógrafos para eventos en Panama, estan siempre ocupados, y son dificiles de conseguir. Nos hemos comprometido desde hace varios años a nuestros clientescorporativos. Cada empresa tiene sus propias características únicas y la imagen. Visualización de un perfil corporativo requiere de una creatividad única y con una amplia experiencia. Hemos ayudado con éxito a una serie de sociedades para algunas tareas de fotografías, varias empresas, incluyendo retratos a ejecutivos y el personal,relaciones públicas, fotos de comunicados de prensa, fotografía editorial, diversos eventos corporativos.
Cubrimos todo tipo de eventos corporativos, incluyendo:
1.Convenciones
2.Conferencias de Lanzamiento
3.Lanzamiento de Productos
4.Trade Shows
5. Conferencias
6.Fiestas de Navidad
7.Business/Branch
8.Cenas de Gala
9.Exibiciones
10.Premiaciones
11.Eventos Deportivos Corporativos


Nuestro servicio de fotografía corporativa incluye:
1.Corporativo
2.Publicitario
3.Pulse Fotos de la versión La fotografía
4.Editorial
5.Conferencias
6.Oficina, interiores y la creación de imágenes de Apertura
7. Negocios
8.Fotos para Sitios web
9.Foto de Grupo del Staff
GP Productions – Especialista en Fotografía de eventos en convenciones
Para nosotros, la reputación es lo más importante – tanto en la calidad de nuestro servicio y la imagen. Es por eso que nos preocupamos por nuestro servicio y calidad de imagen. Sólo exigimos lo mejor.
Tenemos fotógrafos profesionales altamente experimentados y organizados.
Tenemos una gama completa de equipos de estudio profesional. Y podemos traer a su caso y establecer un estudio de inmediato en el lugar del evento. Con el profesional de la iluminación de estudio, podemos ofrecer un retrato inolvidable y encantadora a sus clientes y socios, o un conjunto de profesionales de la moda / glam fotos o fotografías de los artículos que usted puede utilizar directamente para sus propios catálogos digitales o en papel. Experimente el servicio de estudio de fotografía profesional en su propio evento.
Galería de fotografías Web
GP Productions ofrece una alta calidad y una galería exclusiva de fotos web para su evento. La galería on-line es el medio más eficaz para compartir las fotos con todos los participantes y una gran manera de promover su evento al público. Vea nuestra galería de eventos recientes aquí.
Corporate Event Photography Specialist
Photographers are over-supplied. However it is never an easy task to find the right photographer. We believe the corporate photography requires a specialist. We have committed a number of years to our corporate clients. Every corporate has its own unique characteristic and image. Visualizing a corporate profile requires a unique creativity and an extensive experience. We have successfully assisted a number of corporate for a various corporate photography tasks including executive and staff headshots, PR, press release photos, editorial photography, various corporate events.
We cover all types of corporate events including:
Convention
Conferences
Product Launch
Trade Show
Press Conferences
Christmas Parties
Business/Branch Opening
Gala Dinners
Exhibitions
Award Presentation
Corporate Sport Events
Our corporate photography service includes:
Corporate Headshot and Portfolio
Advertisement
Press Release Photos
Editorial photography
Press Conferences
Office, interior and building images
Business/Branch Opening
Website photos
Staff group photos
Sydney Event Photography – Australiawide Event Photography Specialist
Sydney Event Photography is the most popular professional event photography specialist in Australia for its unmatched event photography coverage and competitive service price. For us the reputation is paramount – both in the quality of our service and image. That is why we never compromise our service and image quality. We only insist the best.
Sydney Event Photography is specialised in event photography with over 15 years of field experience. We offer Australiawide professional digital event photography. We have higly experienced and organised professional event photographers in Sydney, Melbourne, Brisbane, Gold Coast, Canberra, Perth, Adelaide, Hobart. We provide 24/7/365 nationwide event photography service including a simultaneous coverage of multiple national events. With both documentary and creative images we catch your precious moments to remember. With Sydney Event Photography everything is just simple and easy for you.
Sydney Event Photography has become the most popular professional event photography company in Australia for its superior coverage quality and competitive service price. With its HQ Based in Sydney, Sydney Event Photography offers Australiawide professional digital event photography service for all kind and size of events. We have higly experienced and organised professional event photographers in Sydney, Melbourne, Brisbane, Gold Coast, Canberra, Perth, Adelaide, Hobart. We provide 24/7/365 nationwide event photography service including a simultaneous coverage of multiple national events.
On-Site Photo Printing Service
Sydney Event Photography provides high quality on-site print service at the most competitive price. We use professional lab quality printers and high quality water-resistant papers only. The photos are printed and presented with high quality mount in 30 seconds so you can leave the event with your precious memory. If you pre-order prints, we may attend your event at no cost.
Professional Studio at Your Event
We have a complete range of professional studio equipment. And we can bring them to your event and set up an instant studio at the event venue. With the professional studio lighting, we can offer an unforgettable and glamorous portrait to your guests and partners, or a set of professional fashion/glam photos or product photos that you can directly use for your own digital or hardcopy catalogues. Experience the professional studio photography service at your own event.
Web Photo Gallery
GP Productions provides a high quality and exclusive web photo gallery for your event. The on-line gallery is the most efficient way to share the photos with all participants and a great way to promote your event to public. See our recent event galleries here.